I just saw this Tag on A Beauty Venture and rushed to do it, because I've got a wee bit of a cold right now (ugh summertime colds are the pits) and I wanted to do an uplifting post! (and I still haven't gotten around to finishing that mammoth "50 Things That Make Me Happy" tag)
My Favourites… *
Place: Scotland

Person: Oprah


Side note: I want to build my own Lego Oscars statue one day
Color: Purple
Food: I can't decide between sushi and ramen so I'll just say Japanese food in general
Smell: A bakery
Book: Animalia by Graeme Base (I realize this is a picture book, but I just love it!)

Movie: The Usual Suspects
Music artist: U2
Genre of music: Mix bag of stuff – folk / rock / alternative?
Genre of literature: Non-fiction
Magazine: Not much of a magazine reader now, but I used to subscribe to Harper's Bazaar, I just loved their creative direction

Drink: Water
Precious stone: Ruby (I'm slightly biased since this is my birthstone)
Animal: Owls – see my newest addition:

Flower: Lilies
Video game: I'm categorized as a "casual gamer" meaning I like puzzle games such as Gummy Drops or hidden object games like Dream Day First Home. I'm lame, I know.
TV Show: I don't watch much current TV shows, but I did really love Arrested Development.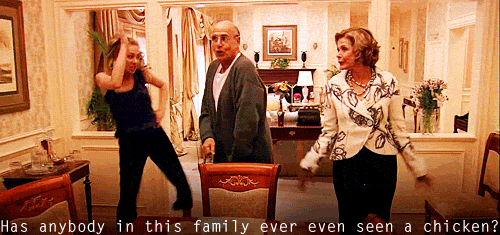 Fruit: Mango
Vegetable: Spinach
Historical figure: Pablo Picasso
Boy's name: Joshua
Girl's name: Stella
Potato chip flavor: Plain (I just don't like chips that much…)
Meal of the day: Brunch!  I'm a sucker for Eggs Benedict:

Ice cream flavor: Mint chocolate chip
Soda: Stewart's Key Lime

Season: Autumn
Month of the year: December (because of all the days off)
Disney princess: Cinderella (which includes one of my favourite Disney scenes of all time – when they're making her dress)

YouTube channel: Siobhán of LetzMakeup
Eye color: Hazel
Dessert: Chocolate molten lava cake

* Disclaimer, these are all a favourite, not necessarily the favourite, because ah, you know, fickle is my middle name.
I'd love to see your favourites as well! Please link if you do this Tag. 🙂