It's November! It's officially:
• American Election Time (finally)
• Movember (I should really parlay the Stash in Stash Matters into some Movember theme thing…)
• Christmas Music Time (too soon)
In case you've been busy preparing your immigration papers to come to Canada, here's what you may have missed on the blog last week:
Project Pan: NYX Powder Blush in Taupe PB11


Old version or new version, NYX Taupe is a great drugstore contour option.
MUJI Skincare Giveaway WINNER!


Haha, I loved her reaction on Twitter: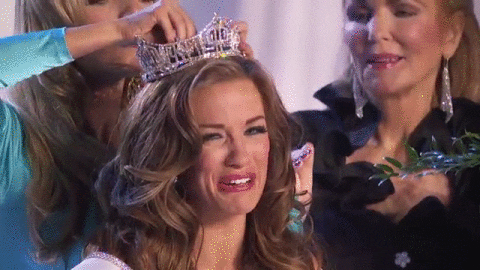 Trash Stash: September and October 2016


It's a doozy – serves me right to leave my empties for 2 months.
Sephora VIB Rouge Shopping List Fall 2016 Edition


Spoiler alert: I've already made 2 online orders and 1 in-store transaction. 😛
MyLipAddiction.com Beauty Podcast: Ménage à Trois avec Jodi


We had some technical difficulties trying to have a 3-way, but in the end we managed. I mean a 3-way conversation on Skype, you perves! 😉
October 2016 Low-Buy Accountability


I'm trying to figure out how to make November Low-Buy look not so terrible since I've already blown my budget and it's only the first week of the month. 😆
Schtuff:
• I interviewed a bunch of candidates for a position within my department at work… and I just want to say to anyone going for interviews: first impressions MATTER. A lot. Dress to impress. I know it's superficial but we're human beings and those first few seconds can make or break a decision. This is not a junior level position, and it's in a relatively conservative environment. For women: no crazy manicures (I love colourful polishes as much as anyone else, but green sparkly polish on pointy long nails just do not give the right first impression), no extreme makeup (red lipstick, super dark eye makeup / false lashes, Instagram brows), no strong perfume. Guys: wear a damn suit and tie! It's not Sunday brunch, you're at an interview.
• I'm still doing laser hair removal for my underarms and I had a session last week. I got chatting with the receptionist and she was telling me how she made the switch to "deodorants without aluminum" and that she's been lecturing people about this. I just nodded and said, yes, "I made the switch too!" If she only knew I blogged about my transition from antiperspirants to deodorants quite extensively. 😛 Side note: I reacted badly to this session of laser and my underarms developed red angry itchy / painful welts. My SO forbade me to ever do laser again.
• I think I need to get an eye exam (it's been years) because I'm finding that my eyes get fatigued easily especially when I'm reading off my mobile phone. Ugh, I've managed so far in life not have to wear glasses but the time might be nigh…
And how was your week?